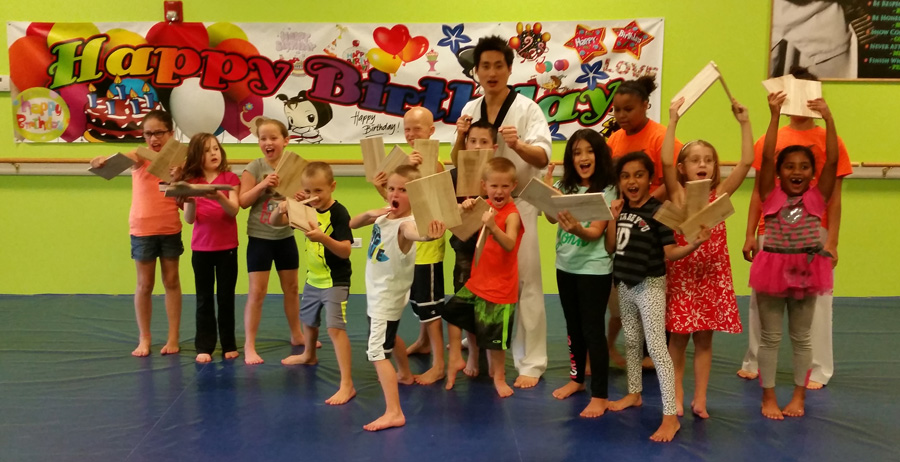 Taekwondo Birthday Party!
Throw a birthday party everyone will remember!
Your party will include:
2 hour party
Martial Arts Activities and Board Breaking!
Party includes time for for birthday activities such as cake and games
Minimum 10 children / Maximum 20
Discounted Pro-Shop purchases

Theme Ideas:
Kung-Fu Panda, Star Wars Jedi Knights, Dragonball, Pirates, Avatar, Power Rangers, Mulan or choose your own theme.
Contact:
Please contact Master Yu or one of our instructors to schedule your child's party.